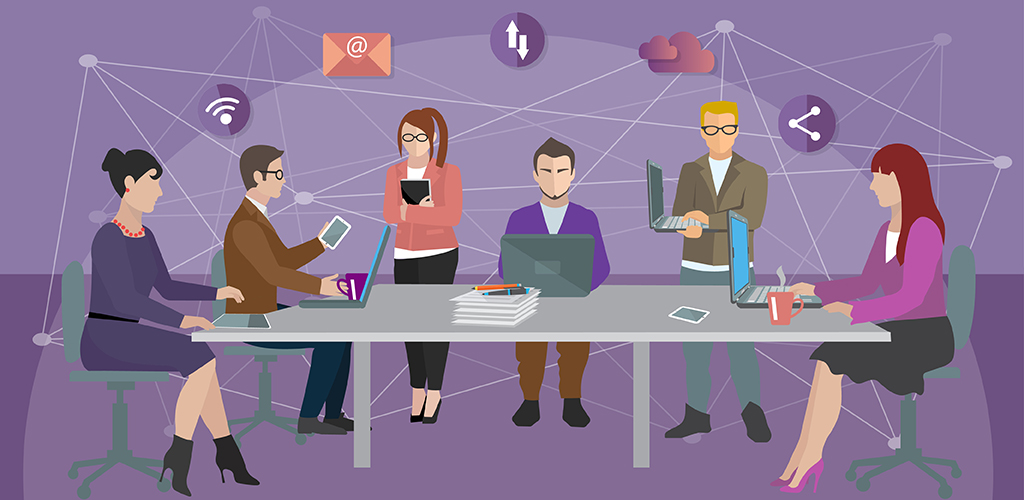 Share files with different people or companies is part of daily life of any professional, it is usual to share large files with friends or co-workers, in an increasingly globalized world, doing this operation becomes more complicated. Hence, it is necessary to look for solutions that simplify day-to-day tasks.
When we increase the amount of files we share, we need a tool that gives us more storage capacity. To choose it, we must consider aspects such as the security it provides, considering we are talking about information that could be relevant or confidential for the company, or the ease with you can work with the tool.
How to share big files with ease
Work environment requires sharing information in a secure way with the rest of team. There are many applications on Internet that allow you to create and share different types of files, to have them available for authorized members of the team, in addition, it can be modified at the needed time, only having Internet access. The important thing is to be able to control that all users give appropriate use to this data.
Share large files by email
Email is fundamental for any company, a business account is a very useful tool for employees in their daily tasks, as simple as they can quickly contact other workers and share files in a fast way. However, it is not possible to send more than 25 MB, that's why cloud services are very useful in this case.
Share large files via Cloud
Currently the best option to share large and heavy files, with one or more people, is using a cloud service. There are many in the market, most of them offer the same features: large storage capacity and ability to share files easily and quickly, from anywhere with an internet connection.
Google Drive or Dropbox are some of the most popular cloud services. Although they have very similar functions, if we analyze them, we will find some significant differences according to each work team needs.
Share files via Google Drive
Gmail cloud service stands out not only for being able to share a large number of files, but also for being edited simultaneously by the users that can have access to them. In fact, you can control if they have permission to edit, comment or just view files you are sharing.
This tool is very useful for teams, since they could edit the same file simultaneosly: text documents, spreadsheets or presentations. Google Drive still does not allow online modifications to other editing files such as image, audio or video, so it is limited only to send and download, like other cloud services works so far.
Share large files by Dropbox
Another popular cloud service is Dropbox for its ease of sharing large files. Like Google Drive, Dropbox offers to share files through synchronized folders with the selected recipients, so they will have the same documents.
Recently, Dropbox has included the possibility to edit files simultaneously with other authorized users, but it can only be done through the Microsoft Office online option, which you must enable before starting editing. This process makes it a little less effective than Google Drive, which does not require any intermediate steps.
In a world where every day demand more speed, agility, and most importantly safety guarantee to carry out our day-to-day activities. Hush App is an ideal alternative to share your files in a fast and efficient way with the valuable plus of knowing that they are protected.
We invite you to try Hush App