Our story and mission
Syneidis is a growing cybersecurity startup located in Barcelona. Syneidis' primary mission is to help European institutions and companies protect their privacy by protecting themselves from cyber attacks, wherever they come from, and specifically to help protect their confidential data both at rest and in-transit, by commercializing a growing suite of cybersecurity products that are easy-to-use, solving the proverbial conundrum between security and usability.
---
Privacy beyond all
We strive to create a safer cyber environment for people around the world.
Efficient products
We believe in intuitive, fast and useful products.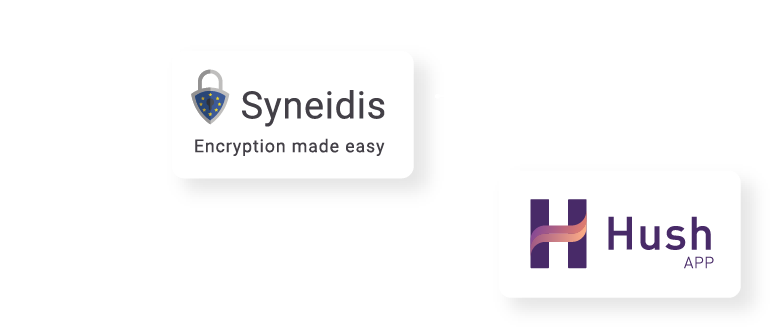 Cryptography Experts
We have a multidisciplinary human capital: cryptographers, developers, designers and business managers
Agile team
We work under agile methodologies, responding quickly to market demands and product iterations
Problem Solvers
We are focused on solving the problems and needs of the business in the shortest possible time
International team
Syneidis members have professional experience in Europe, Asia, USA, Switzerland and Latin America
Sounds interesting? We are hiring!